At Franco Associates, we are proud to be an active and visible part of Pittsburgh's ever changing landscape throughout Western Pennsylvania. We are dedicated to progress and firmly believe in supporting the evolution of both business and community in building regional excellence.
A Foundation for Building Excellence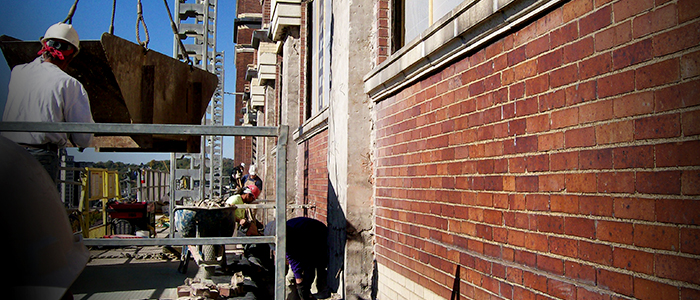 Since our inception in 1984, Franco Associates, LP has been an industry leader in commercial construction by playing an integral part in reshaping the skyline of the tri-state region surrounding our headquarters in Pittsburgh, Pennsylvania.
As a certified Woman Business Enterprise that specializes in masonry and restoration construction; we utilize a union labor force to achieve the highest quality of workmanship, with a strong focus placed on safety. Due to our expertise, knowledge and sterling reputation, Franco takes great pride in being the BEST partner in MEETING and BEATING the tightest of budgets and schedules.