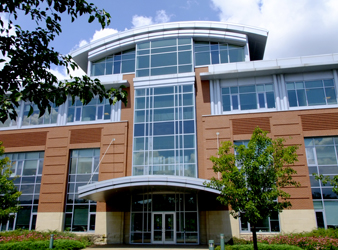 The North Shore development of Pittsburgh was a location where Franco performed masonry work on new office complexes, including the Del Monte Center and the Equitable Resources building. Other jobs include Southpointe, the Waterfront in Homestead, and Cranberry Woods.
PROJECT LIST
35 Summit Park Drive- Central Plant
5th Ave Place Office Building
Alcoa Headquarter / Site Development
Alcosan Security Building
Bridgeside Point Building #2
Childrens Hospital – Administration Building
Children's Hospital (East Pavilion)
Del Monte Headquarters
Energy Center Stack Renovation, Duquesne University
Equitable Resource Center
GAI Consultant Building
INS Building-Exterior Masonry
Loeffler Building Renovations-Pitt
Oak Hill Commons
PAT Manchester Office Building
Reed Smith Pittsburgh Office
The Tower at PNC Plaza
Westinghouse Office Complex/New Headquarters,Cranberry PA
There is no question that over the years, Franco Associates has been involved in a wide variety of commercial construction and masonry restoration projects.  We are proud of all of them —   from those that are large and high visibility to those that are smaller and more community focused.  Visit our Project Gallery to get a "birds eye" view and sampling of just a few of our projects as you evaluate our strengths and capabilities.