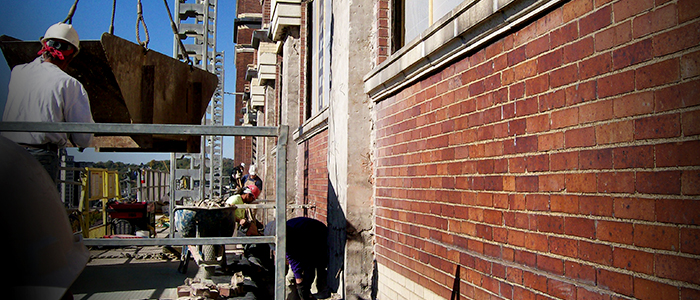 Since our inception in 1984, Franco Associates, LP has been an industry leader in commercial construction by playing an integral part in reshaping the skyline of the tri-state region surrounding our headquarters in Pittsburgh, Pennsylvania.
As a certified Woman Business Enterprise (WBE) that specializes in masonry and restoration construction; we utilize a union labor force to achieve the highest quality of workmanship, with a strong focus placed on safety. Due to our expertise, knowledge, and sterling reputation, Franco takes great pride in being the BEST partner in MEETING and BEATING the tightest of budgets and schedules.
Franco is an Equal Opportunity Employer and does not discriminate against any employee or applicant for employment based on race, color, religion, age, sex, national origin, disability, veteran status, sexual preference or orientation or handicap.
Any persons seeking employment must either be union members or willing and able to join the appropriate craft union ( e.g. for bricklayers, stonemasons, operating engineers, PCC's or laborers). Anyone needing telephone, email or contact information for the respective craft unions is welcome to contact Franco's EEO Officer, Georgia Pawk at 412 271 3228.